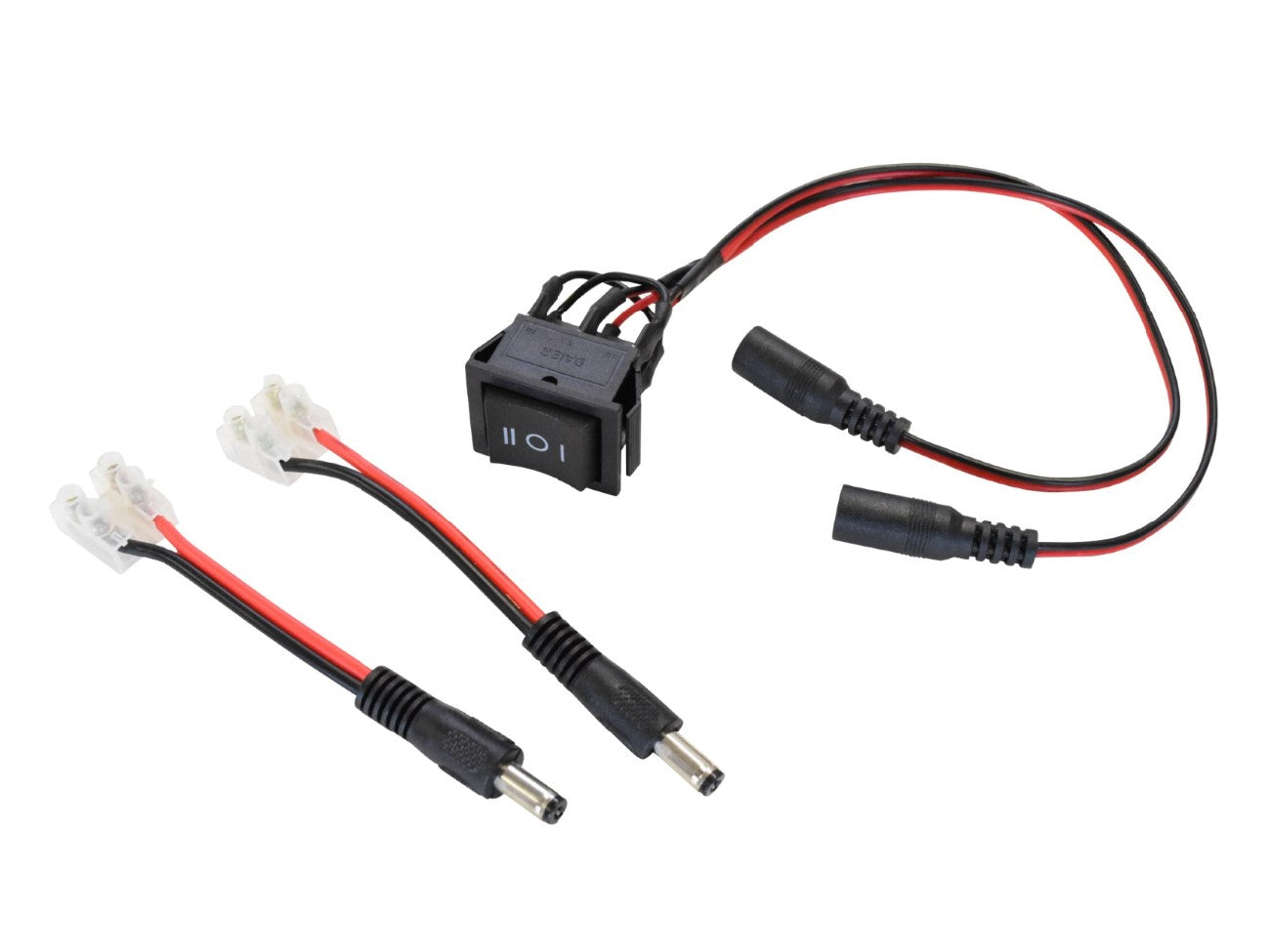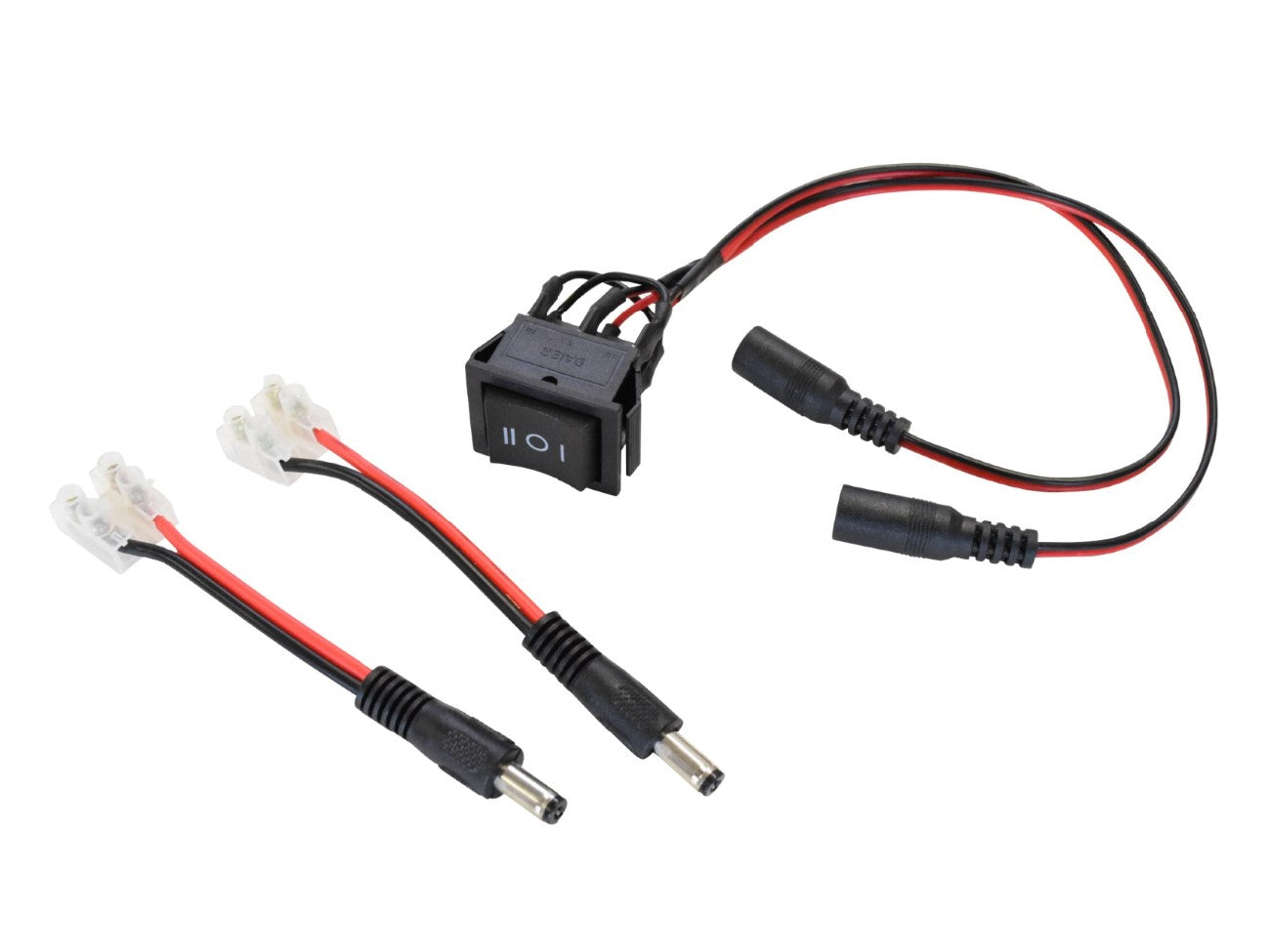 Rocker-Switch Harness for DC motors, 5A Version
This switch harness (rocker-switch with pre-installed leads) provides an easy way of manually controlling a linear actuator or a DC (direct current) motor. This version features wires and 2.1x5.5mm DC connectors suitable for a maximum 5A current (peak, limited by cooling). If you need greater current handling, look for our our 15A version rocker switch.
Pressing the rocker switch one way will result in the actuator or electric motor traveling in one direction, then pressing it the other way will reverse the supplied current to the motor, causing it to travel in the opposite direction. Moving into the centre (level) position will cut the power to the output, stopping the motor.
Two versions of the switch are available, one with a Latching function (when set in a direction it will stay in position until pushed the other way) and another for Momentary control (with a spring-return to the centre position when released).
Regular price
Sale price
£9.90
Unit price
per
(each, exc VAT)
Availability: IN STOCK
SKU: GR-ROCK-5A-L
The rocker switch is designed to be fitted into a 28mm by 21mm rectangular slot in a panel up to 3mm thick. Two sprung clips on the sides of the switch will hold it in place on a flat panel. The overall depth of the switch including leads on the rear is approximately 60mm.
The switch works by reversing the supply polarity to the output and hence will only be able to control (and is only rated for) DC and not AC currents.
As with all electrical equipment it is best practice to fit circuit protection (such as fuses or circuit breakers) in line with the load to protect control hardware from currents exceeding their rating.