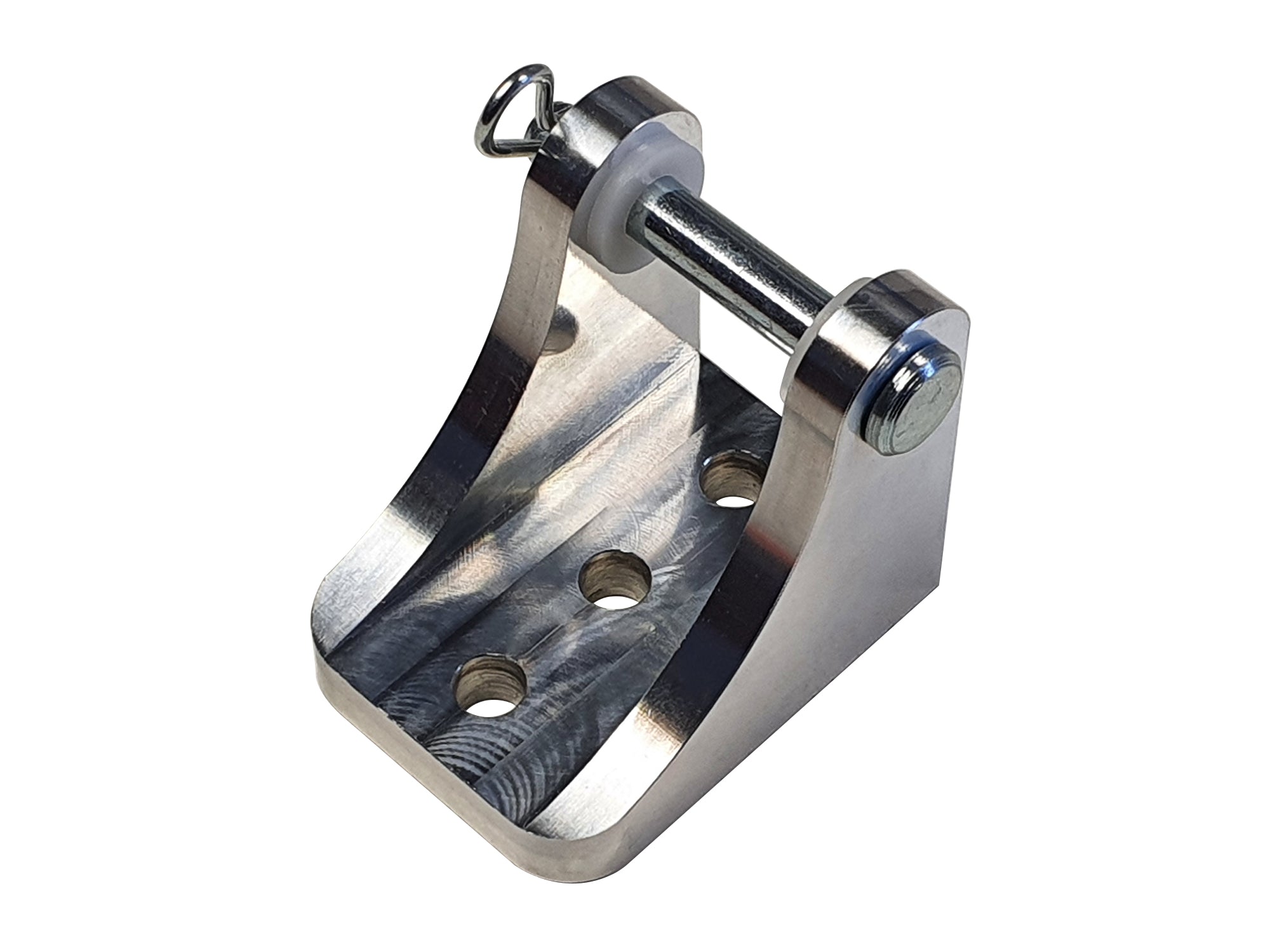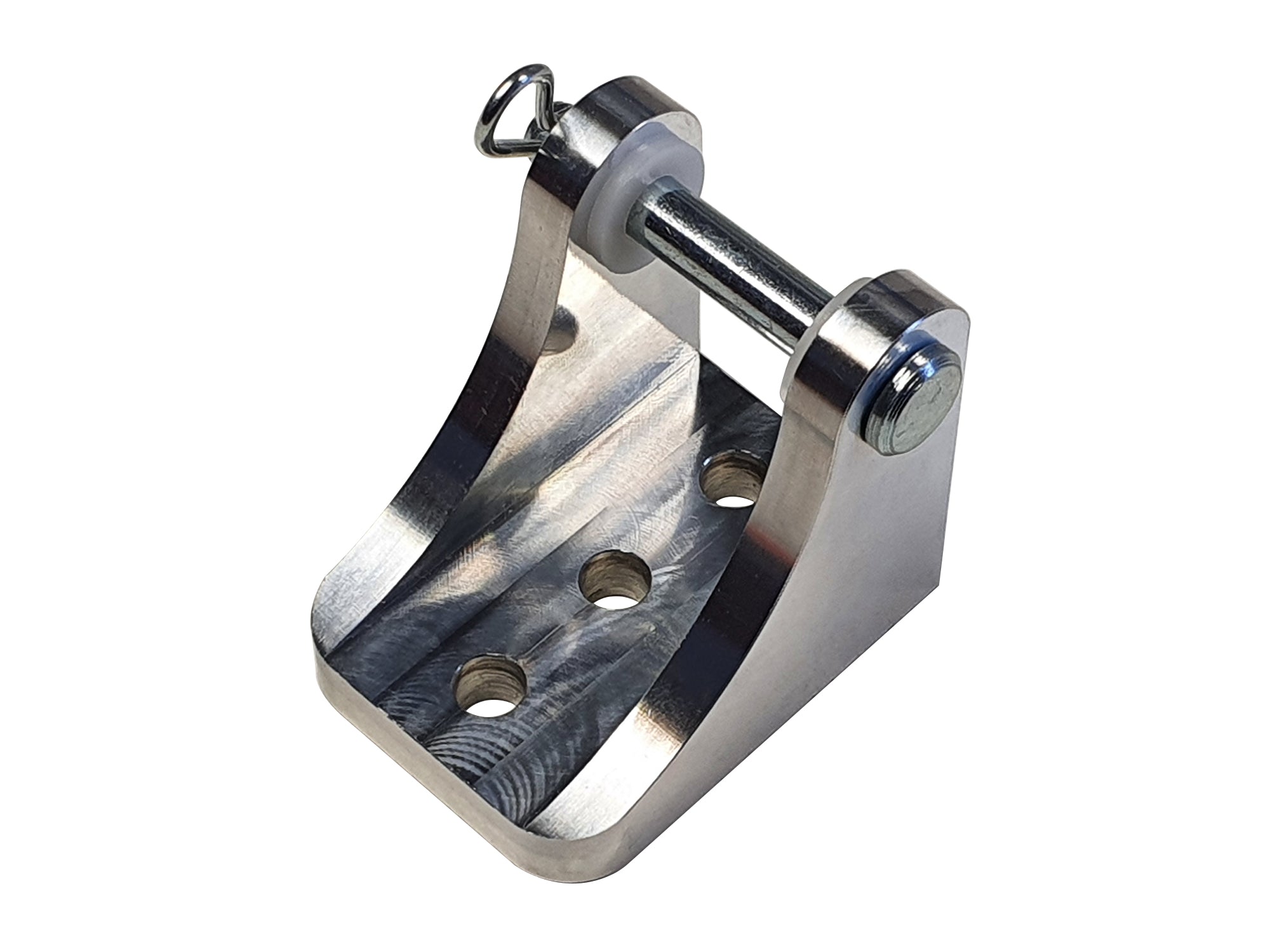 Machined Aluminium Linear Actuator Mounting Bracket, 6mm
These stylish aluminium mounting brackets allow you to attach either end of a small-to-medium sized linear actuator (with 6mm mounting holes) to control surfaces. 
Each bracket is CNC milled from a billet of 6061 grade aluminium and shaped to facilitate rotation by close-to 180 degrees about the actuator mounting points. The rectangular footprint of each bracket is 46mm x 36mm.
Each bracket is supplied with a 6mm diameter zinc-plated steel clevis pin and retaining clip. Also included are three M6 x 30 zinc-plated steel set-screws with three matching M6 nyloc nuts. 
Regular price
Sale price
£9.90
Unit price
per
(each, exc VAT)
Availability: IN STOCK
SKU: AL6
Dimensions for each bracket are shown below:
Each bracket weighs 100g including mounting accessories (clevis pin and pin-clip)