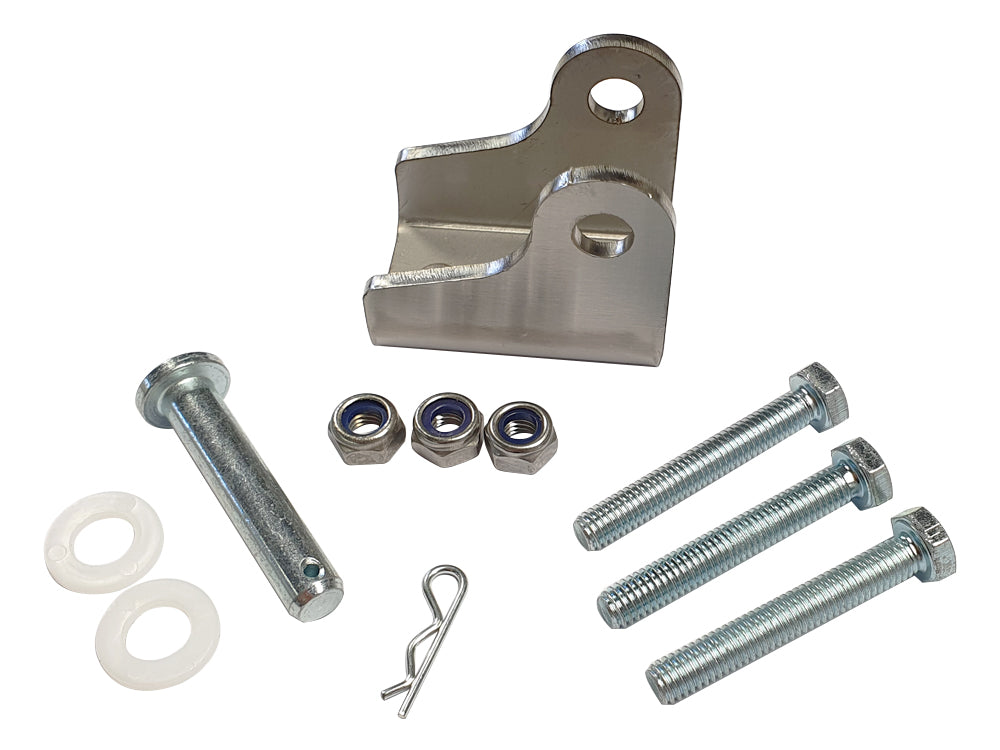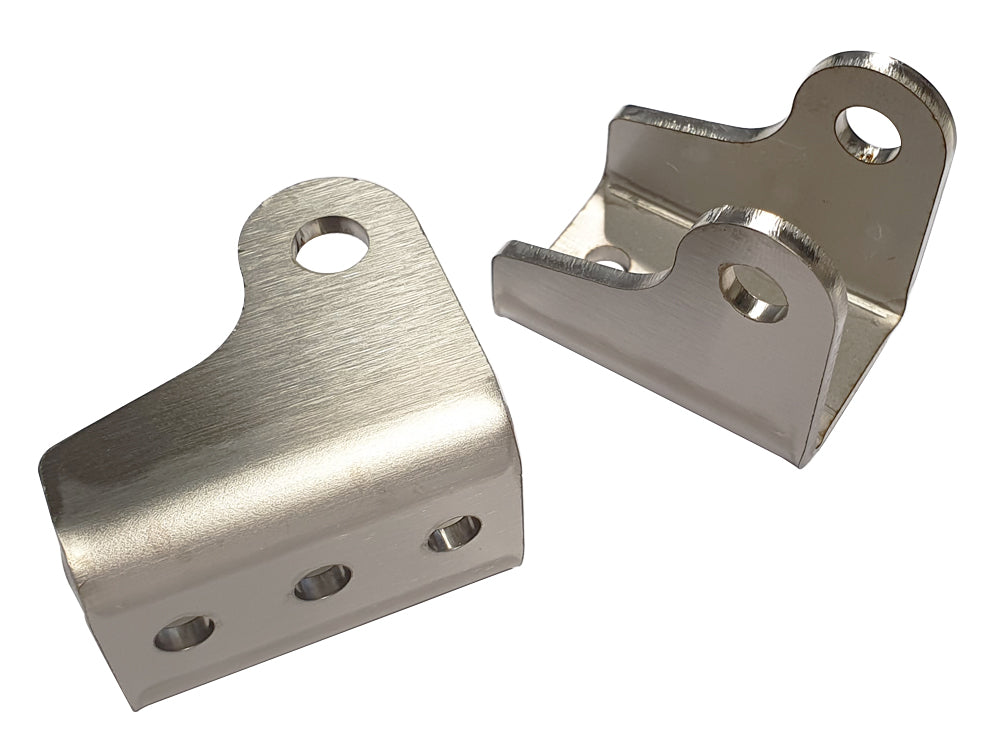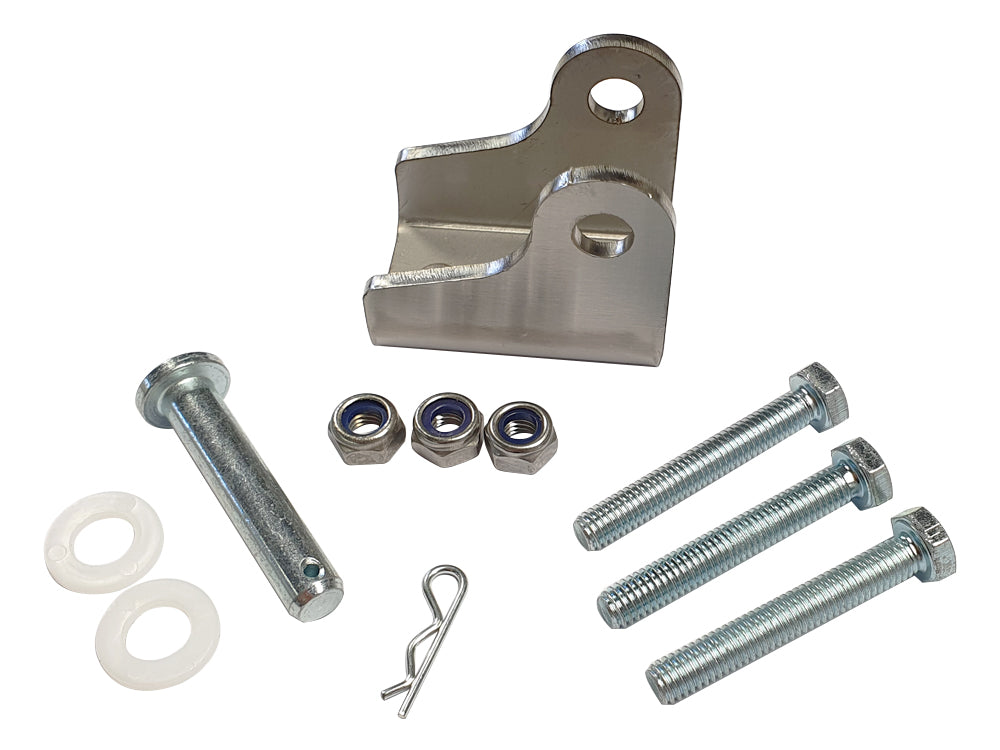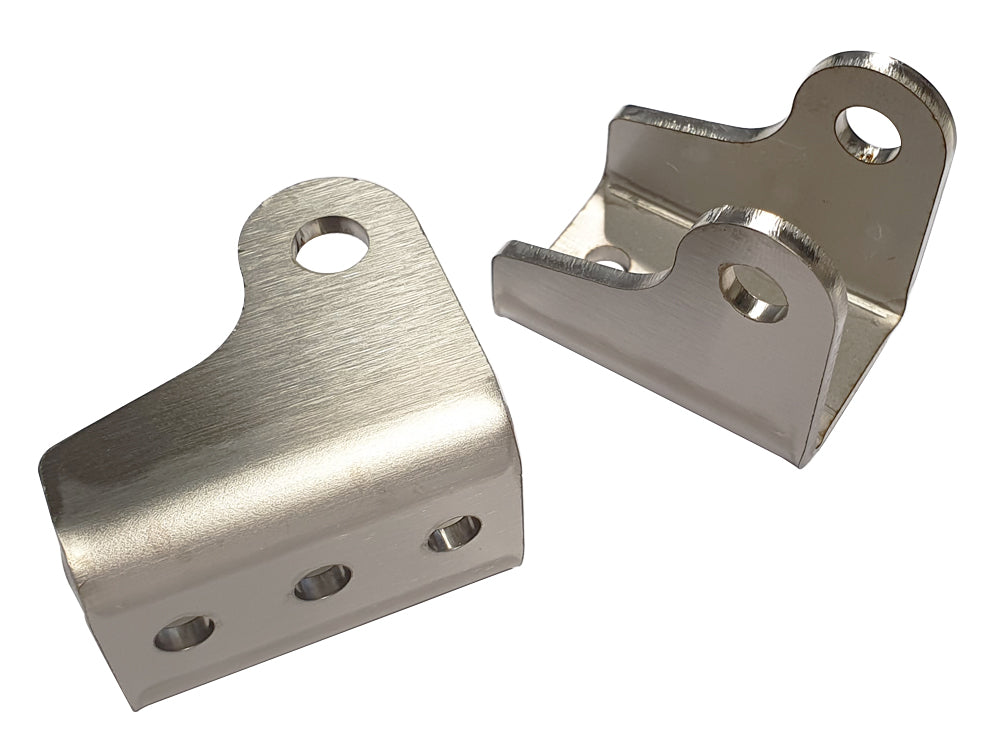 Stainless Steel A4 3mm Actuator Clevis Bracket, 8mm Pin
This bracket is laser cut and folded from A4 (316) grade stainless steel, with a brushed effect on the outer faces. It is supplied with an 8mm clevis pin and other mounting accessories.
They are designed to allow you to attach one of our GLA1500-N or GLA800-N model actuators, and similar devices such as pistons and push rods, to control surfaces. They are able to fit the front or rear mounting points of a linear actuator and to facilitate rotation by close-to 180 degrees.
The brackets are supplied individually.
Regular price
Sale price
£9.70
Unit price
per
(each, exc VAT)
Availability: IN STOCK
SKU: SS8
The bracket is constructed from a robust piece of laser-cut and folded 3mm thick stainless steel of an A4 marine grade, providing good corrosion resistance. Each bracket is supplied with: One 8mm diameter clevis pin (Zinc plated steel), one pin-clip (R-clip), three M6 x 40mm hexagon head bolts, and three M6 Nyloc nuts (stainless steel).
The weight of each bracket without accessories is 80g, with all accessories it adds up to 135g.
Dimensions for the bracket are shown below, in millimetres: