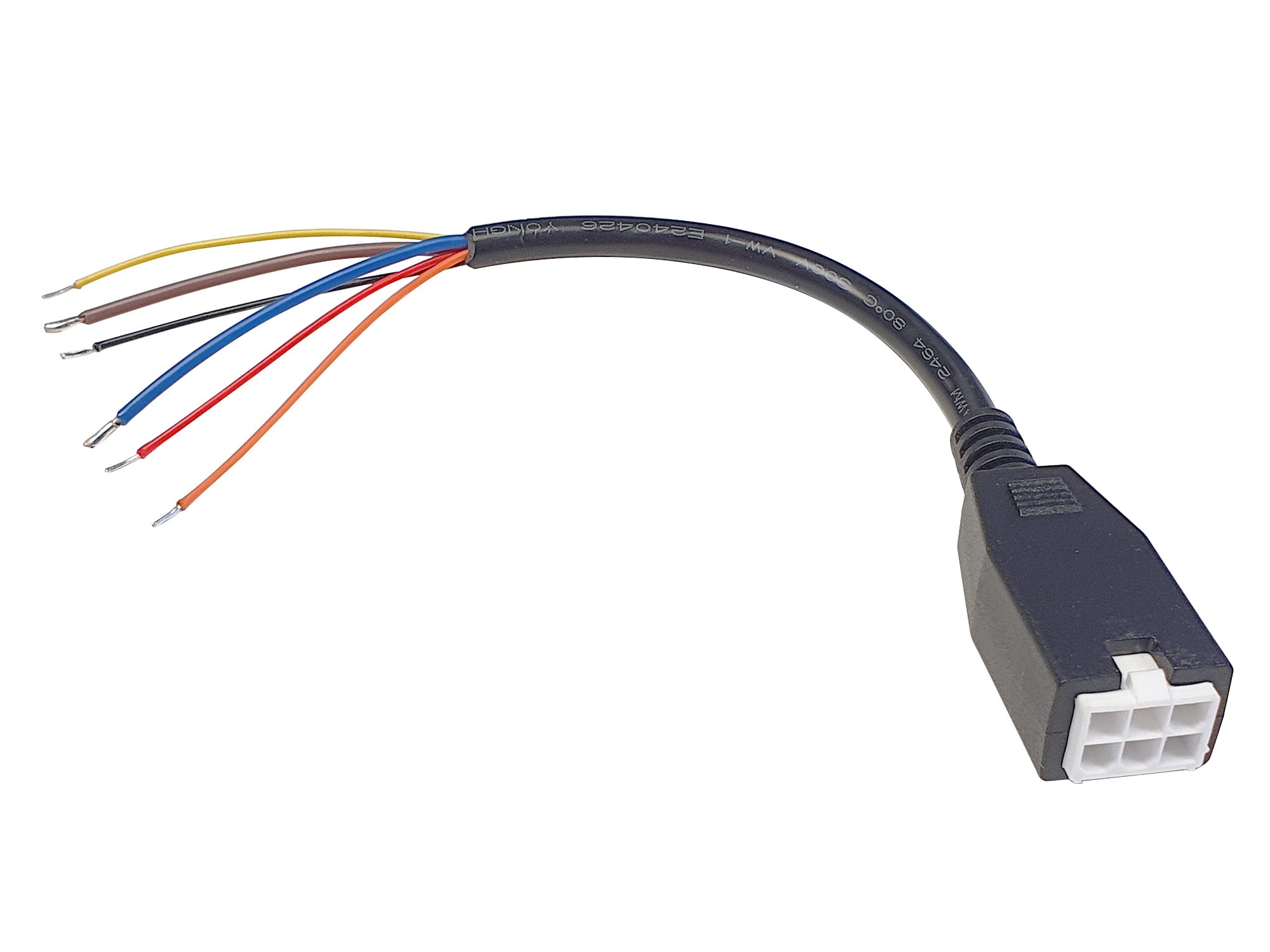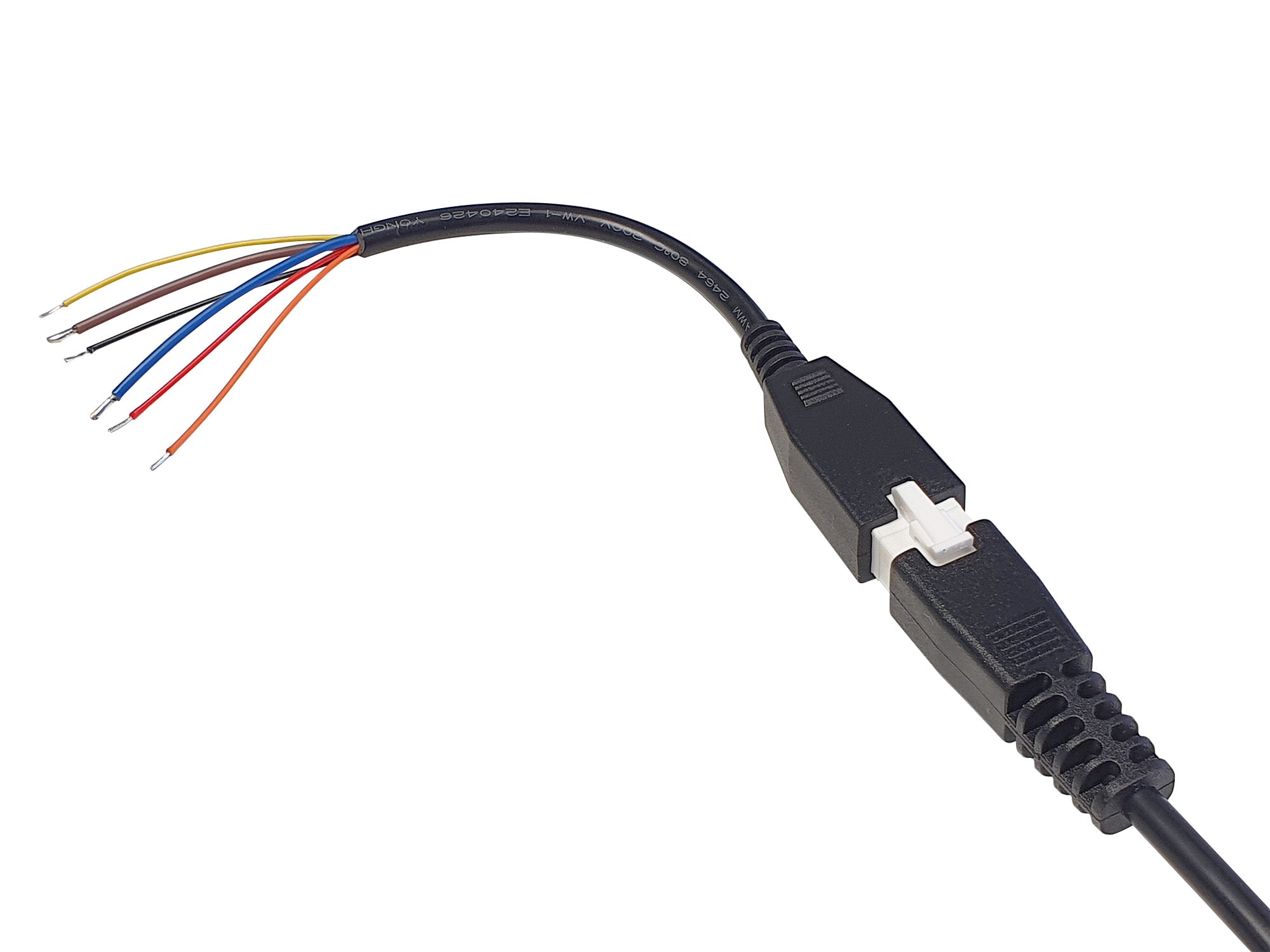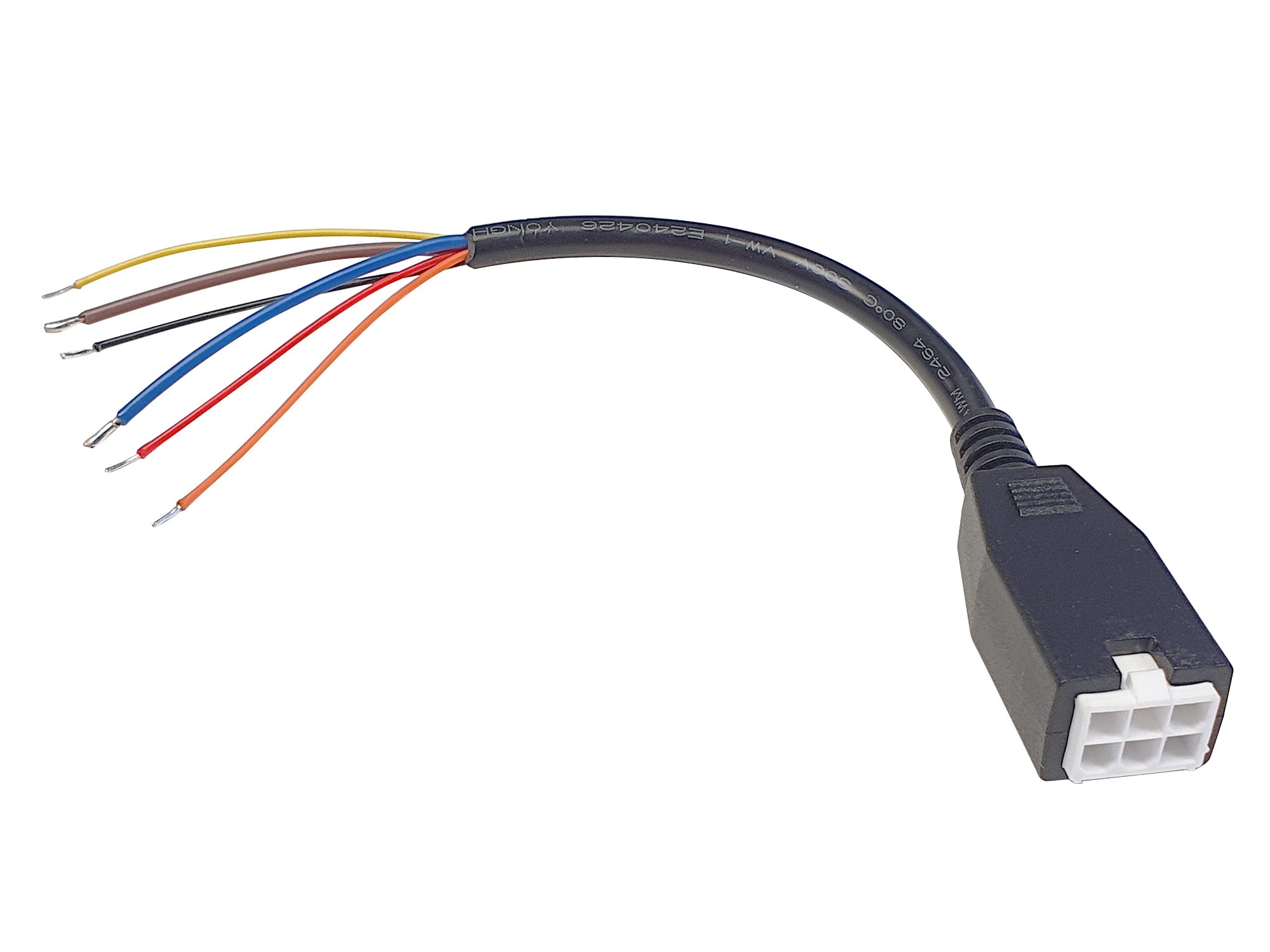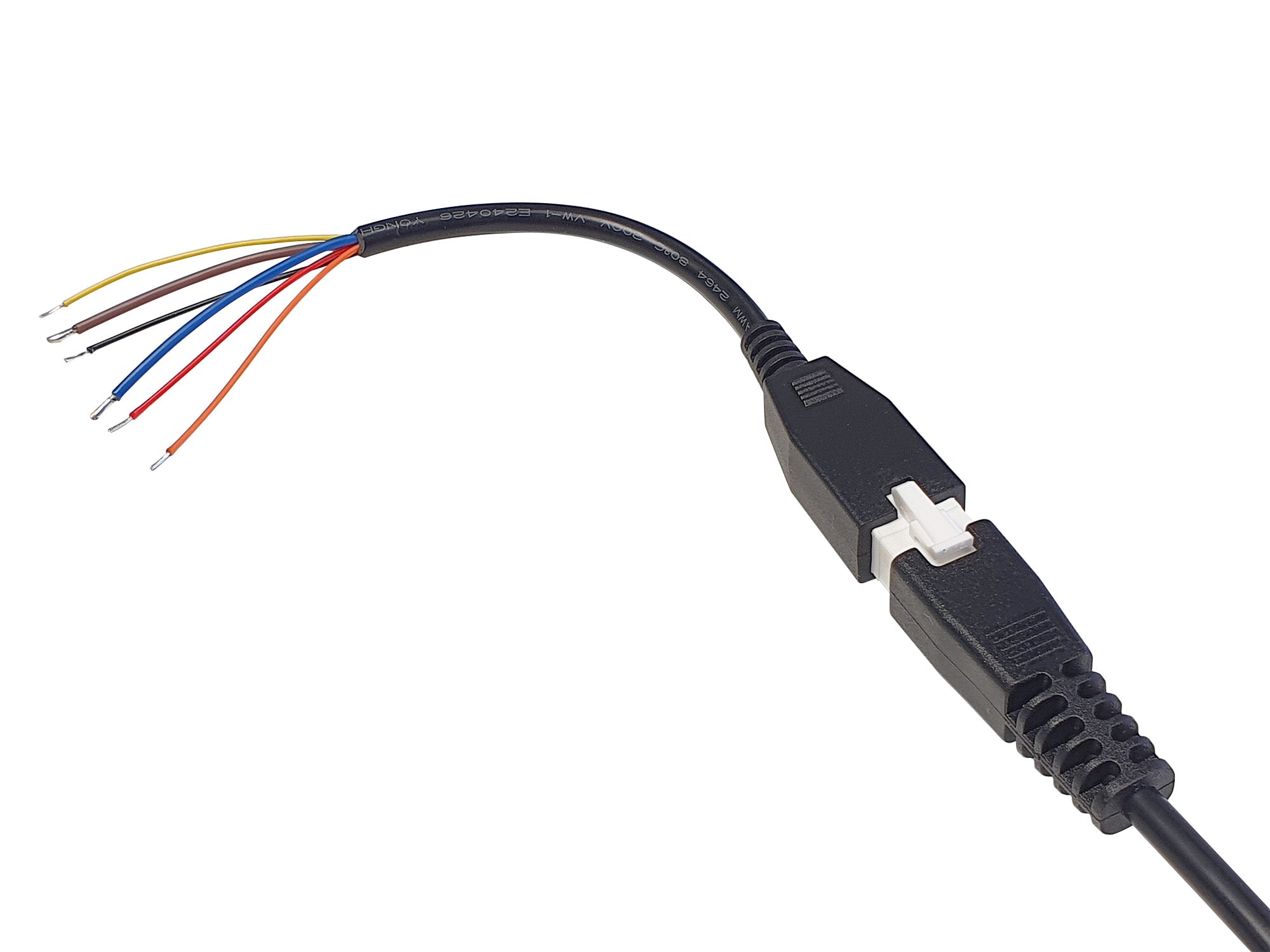 6-pin 3x2 Female Connector, 4.2mm Pitch
This connector features a 6-pin Female plug, compatible with the 6-pin Male connectors on many of our linear actuators. It has a 150mm overall length, with the final 50mm of outer black PVC insulation stripped back to reveal the internal cores, with a short portion stripped back to the wire and tinned at the ends.
 
Regular price
Sale price
£3.30
Unit price
per
(each, exc VAT)
Availability: IN STOCK
SKU: 6P-FM-150
The plug has a 4.2mm pitch and matches the profile of 5557 type connectors.
Each black-insulated cable contains:
2 cores Brown and Blue for carrying motor current, ~1mm2 17AWG conductive area each. Up to 8A maximum on these wires at <20% duty cycle (maximum 2 minutes continuous).
4 cores Yellow, Orange, Red, Black for low current encoder power & signals, ~0.14mm2 26AWG conductive area each. Up to 0.5A continuous on these wires.
Please see a connector contact position diagram below (note that some similar cables have White-insulated inner wires in place of Orange-insulated ones).
AWM 2464 Insulation (insulation rated to 80°C, 300V)
Female-end connector maximum cross section (rectangular) 18.6 x 14mm