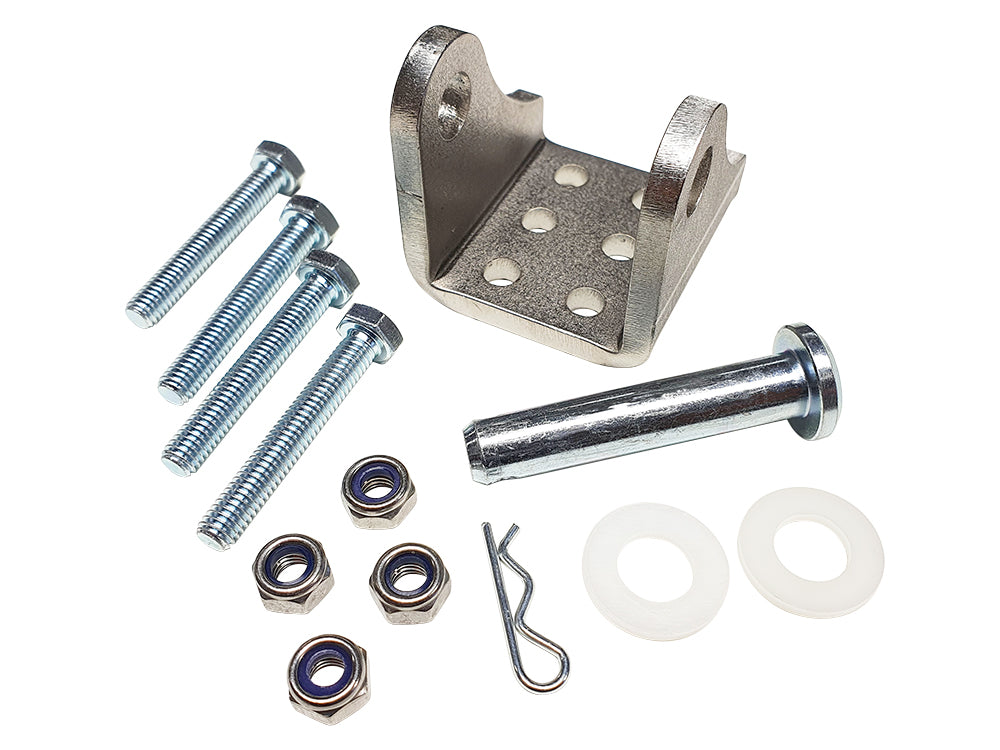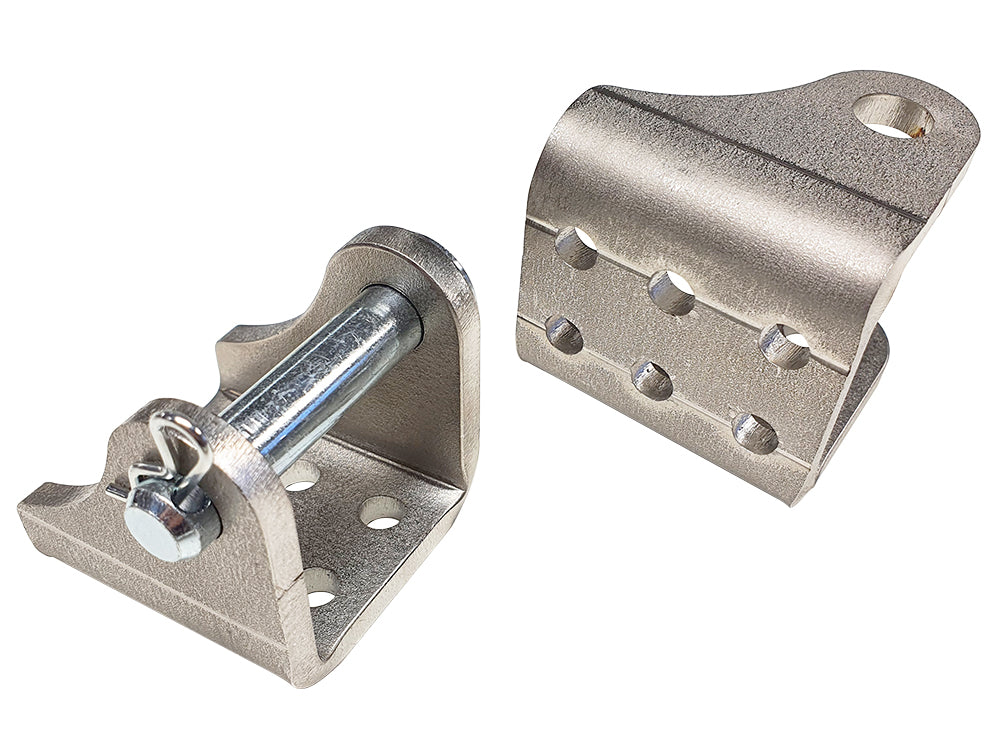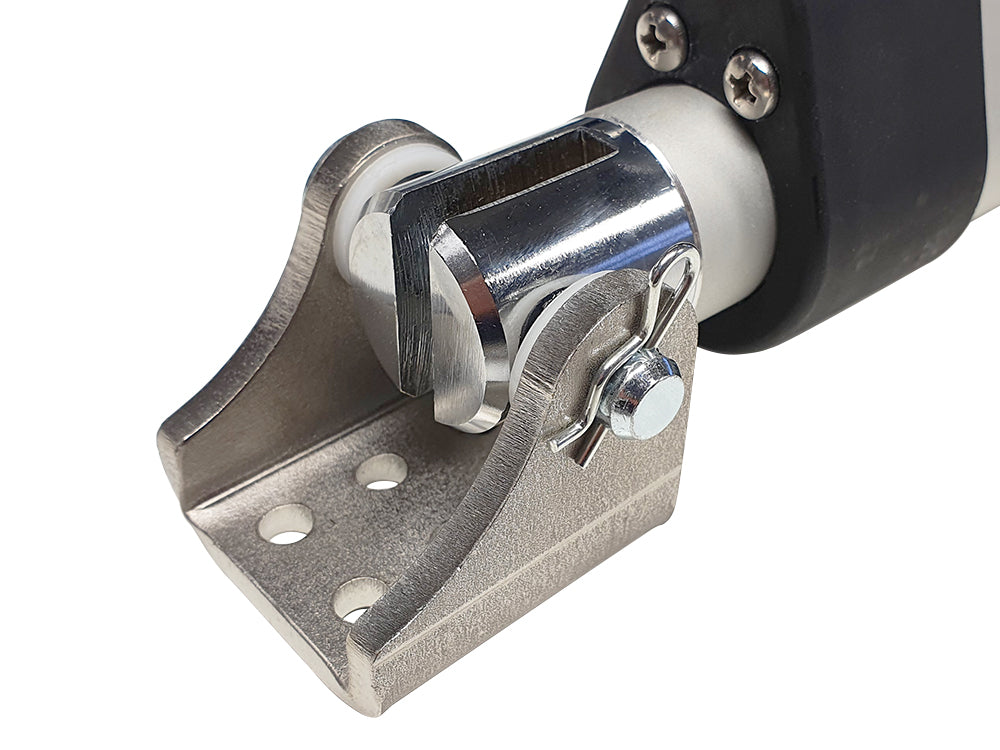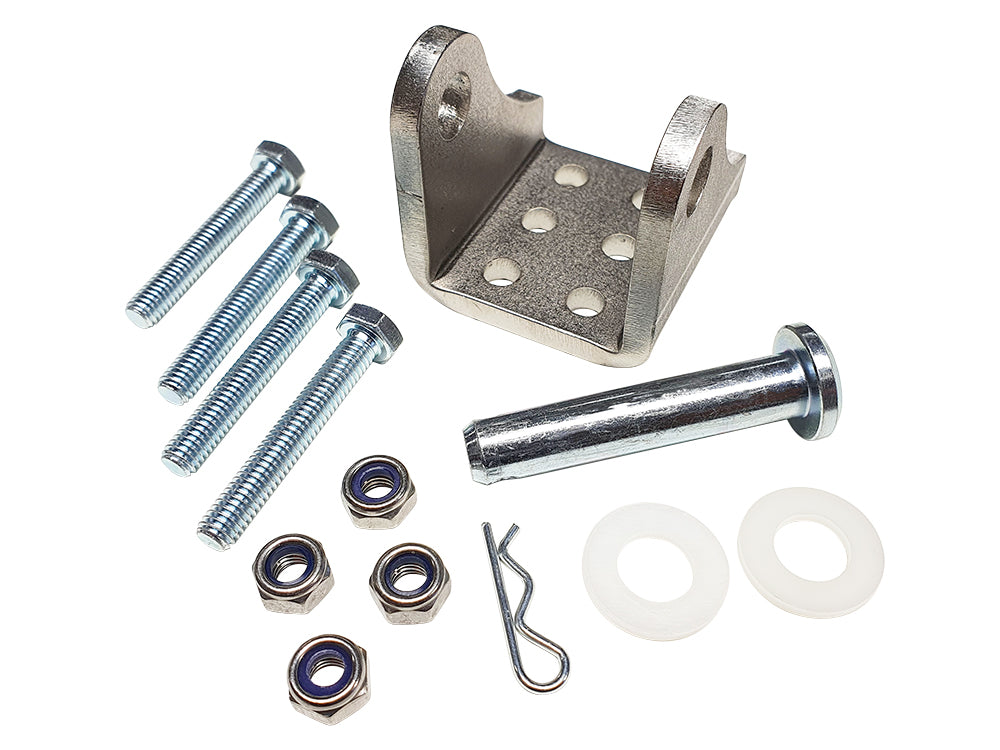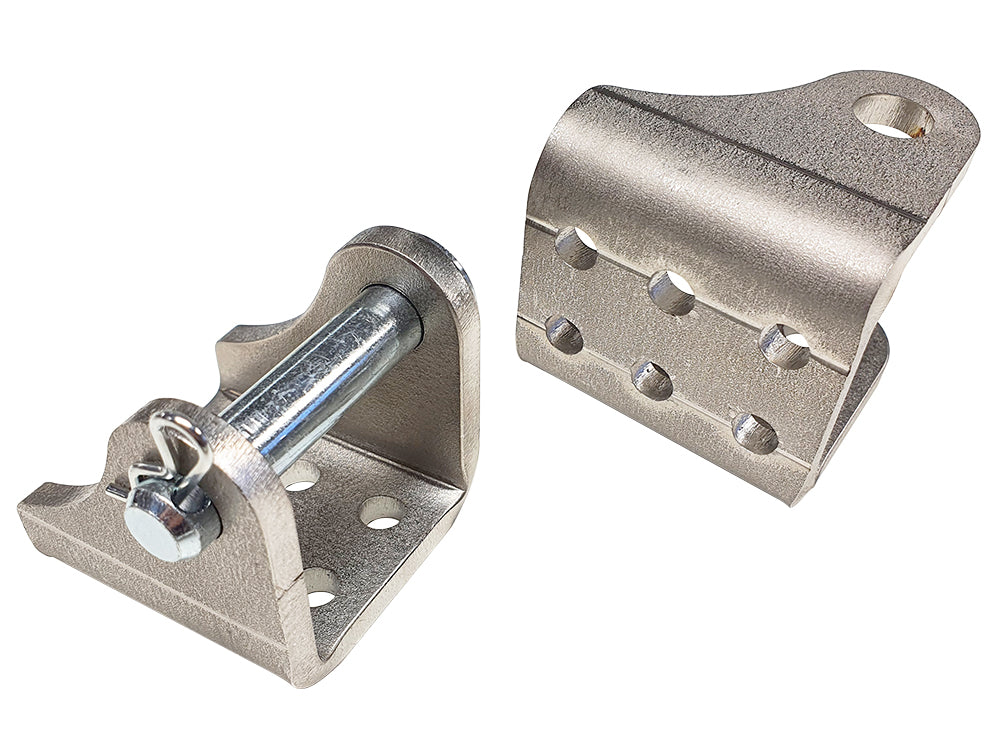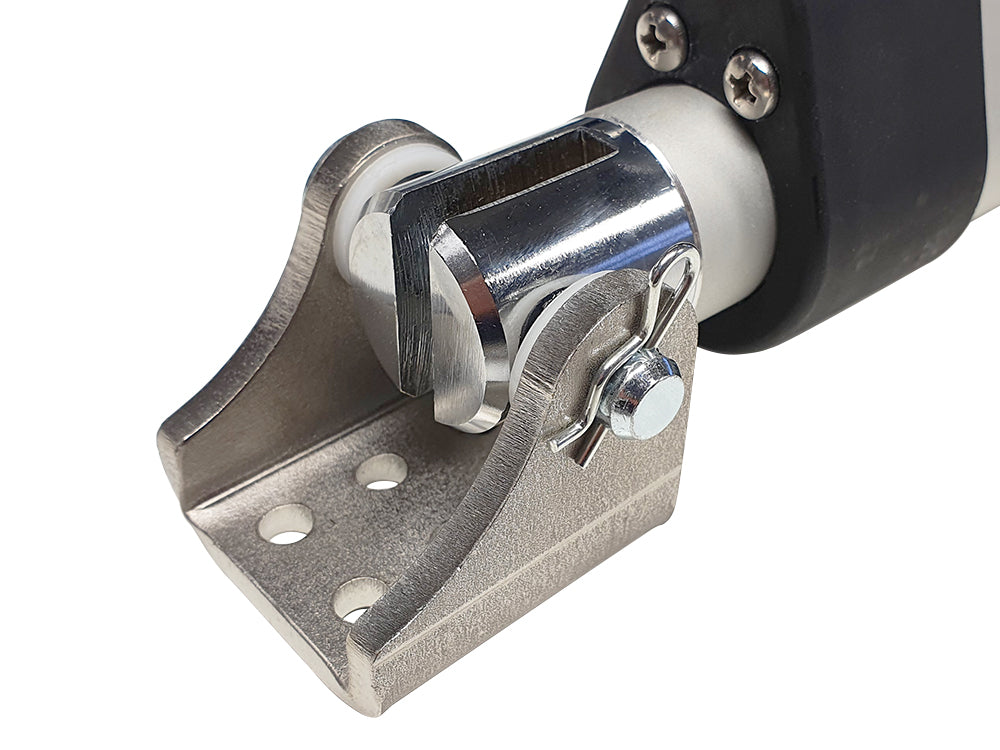 Heavy Duty 5mm A4 Stainless Steel Actuator Bracket, 10mm Pin
These heavy-duty clevis mounting brackets are made from corrosion-resistant 5mm thick 316 (A4) grade stainless steel. They are designed to fit the front or rear mounting points of an actuator and to facilitate rotation by close-to 180 degrees.
They are a perfect match for our GLA3000-N model of linear actuator.
Each bracket is supplied with accessories including a 10mm clevis pin (zinc plated steel), R-clip, nylon washers, and a set of four M6 x 40mm mounting screws with nyloc nuts. The brackets are supplied individually.
Regular price
Sale price
£10.90
Unit price
per
(each, exc VAT)
Availability: IN STOCK
SKU: SS5-10
Each bracket is laser cut from 5mm thick stainless plate and then folded along two edges. The base of the bracket has six 6.3mm diameter mounting holes. Each should only be used for pushing or pulling loads across the included 10mm pin of up to 400kg (~4000N) maximum.
Please be aware that the material surface does not have a 'brushed' stainless effect.
See a dimensioned drawing below. Allow for +/-0.5mm on major dimensions, due to the tolerances involved during bending. Please contact us for a CAD model of the bracket.